How to Use the App as an eBook Voice Reader?
It takes three steps to make the app read an eBook for you.
Open the eBook file – click the button "Open file" and select the eBook file to open it. In the current version,  the supported formats include txt, doc, docx, pdf, rtf and srt. We will keep adding more formats.
Adjust the voice settings – you can select different voices, adjust playback speed, pitch and volume.
Play, pause and stop – click the button.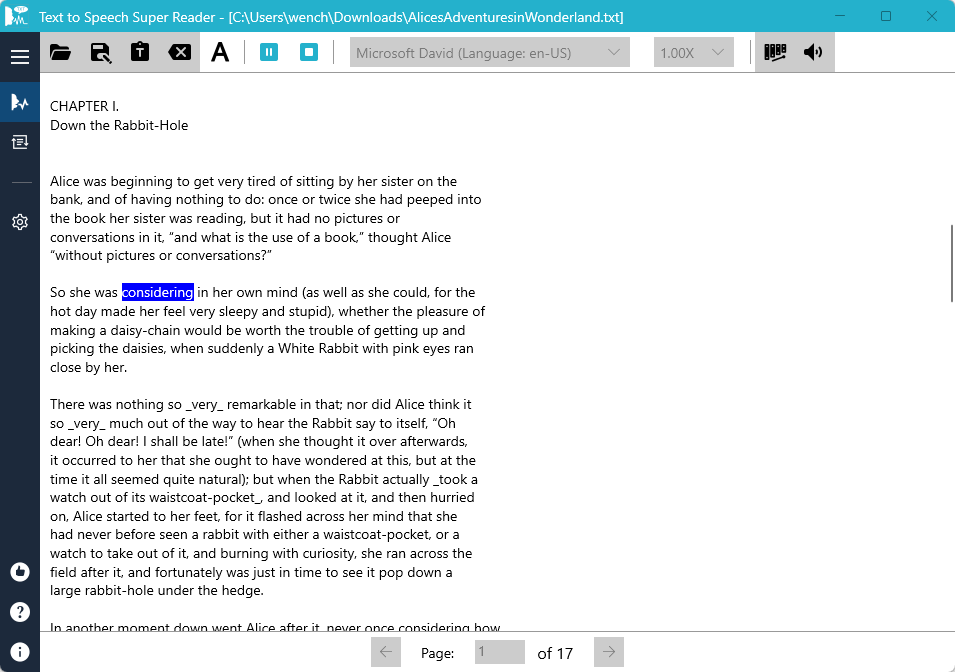 Voices
Text to Speech Super Reader use the voices installed on Windows Operating System. 
In order that the app can read the text correctly, you need to select the correct language and voice (as shown below). Otherwise, the app may omit the words that it doesn't recognize.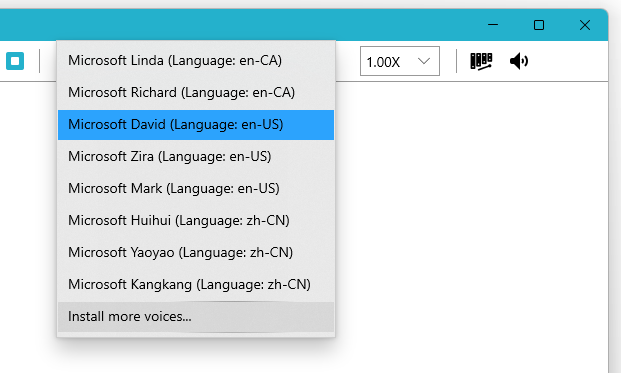 If you find the language is not in the voice dropdown list, you can select "Install more voices…". The app will show you instructions how to install new ones.