How to Use the App to Learn Foreign Languages?
This app can be used to learn foreign languages. It can help improving students' pronunciation, listening and speaking.
Step 1, copy and paste the foreign language text in the text box. It could be a single word, a sentence, a paragraph, or a long article.
Step 2, select the correct language, as shown below.
Step 3, click the button "Play".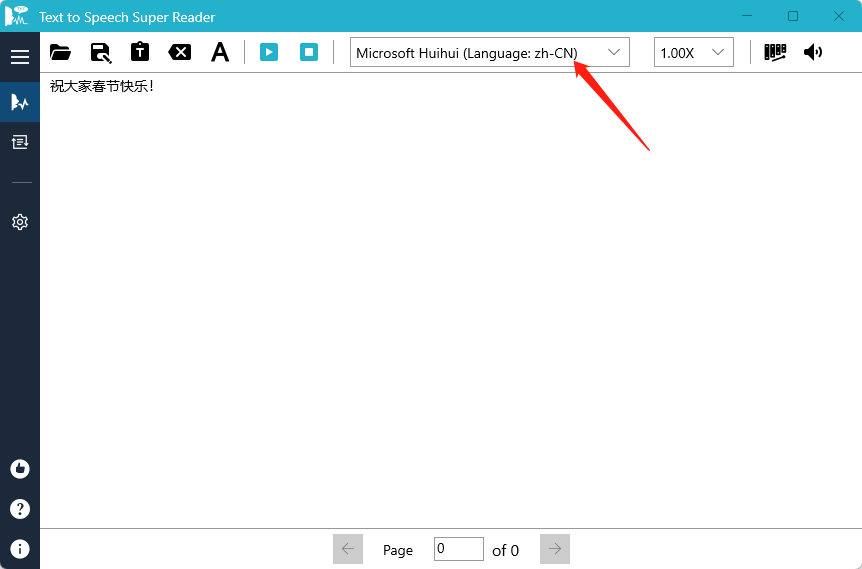 Voice Control
You can adjust the playback speed, pitch and volume by clicking the corresponding buttons.  From right to left the buttons are "Volume", "Pitch" and "Speed".