RealFTP is a fast and reliable FTP client software that allows you to transfer files between your computer and a server over the Internet via FTP, FTPS and SFTP protocols. It provides an intuitive graphical user interface.
In this quick-start guide, we cover the following topics: what are the supported protocols? how to use the site manager? how to connect to a server? how to upload files? how to download files? how to rename or move files on a remote server? In addition to these basic features, we also cover more advanced topics: file filters, directory comparison, synchronized directory browsing and bookmarks.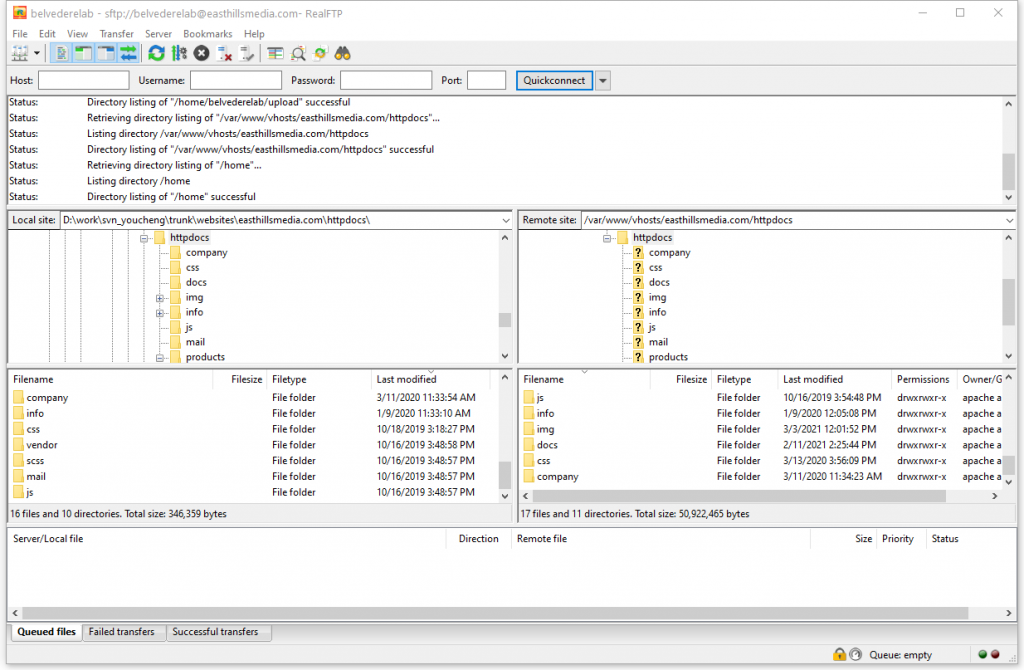 What are the Supported Protocols?
The current version of Real FTP supports these protocols:
FTP – the standard File Transfer Protocol
FTPS – also known as FTP-SSL and FTP Secure, is an extension of the standard FTP that adds support for the Transport Layer Security (TLS) and the Secure Sockets Layer (SSL)
SFTP – Secure File Transfer Protocol is build on the standard FTP but includes Secure Shell (SSH) security components.