Updated on Jan 25, 2022
What's new: product name change – Super Media and DVD Player is the previous Super Media Player.
This online tutorial is for Super Media and DVD Player, Super Blu-ray Player, Super DVD Player, Super Media Player Pro and Super File Viewer Media Player. Although the screenshots in this article are taken from Super Media and DVD Player, the instructions work for all products mentioned above.
In this simple tutorial, we cover the following topics: how to play DVD & Discs, supported media file formats, how to take screenshots/snapshots, most frequently used settings, audio and video out of sync problem, how to convert video, and etc.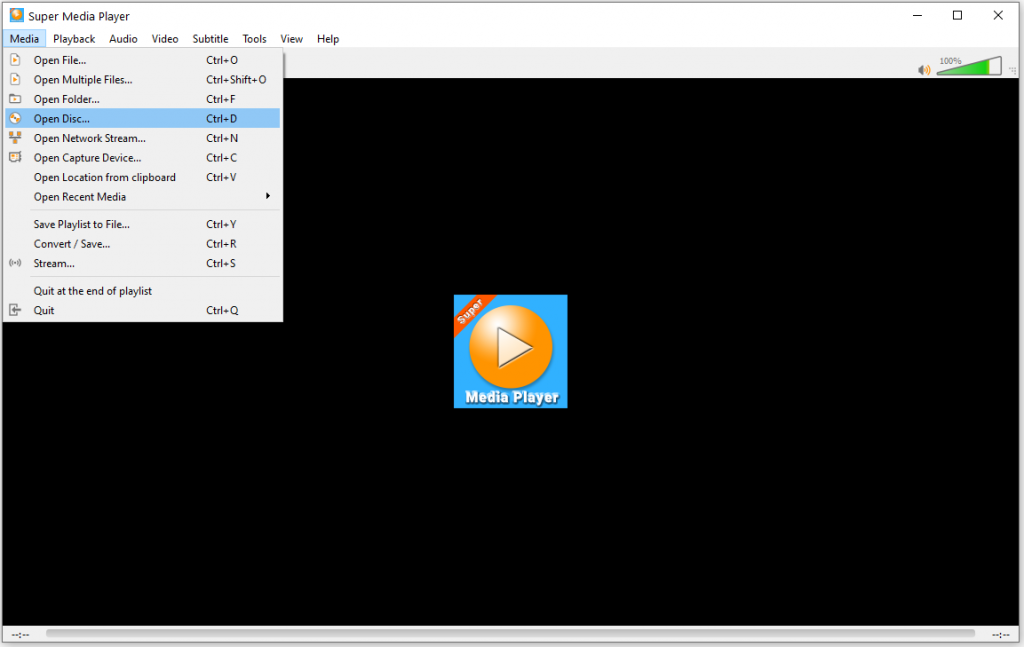 Play DVD, Blu-ray or Other Types of Discs
Note: when you insert your DVD or Blu-ray disc, this app WILL NOT automatically start to play. Instead, you need to follow the steps below to play them.
Step 1: Open the "Media" menu.
Step 2: Select the "Open Disc…"menu item
Step 3: in the "Open Media" window, select "DVD" or "Blu-ray" or other disc type that you want to play
Step 4: select the correct Disc device from the dropdown list
Step 5: click the "Play" button