RPT Viewer PLUS is an report viewer app that can open, convert and print Crystal Reports (.rpt) files.
In this quick-start guide, we cover the following topics: can RPT Viewer PLUS open Crystal Reports files? how to view a .RPT file? how to convert RPT to PDF? how to print a .RPT file?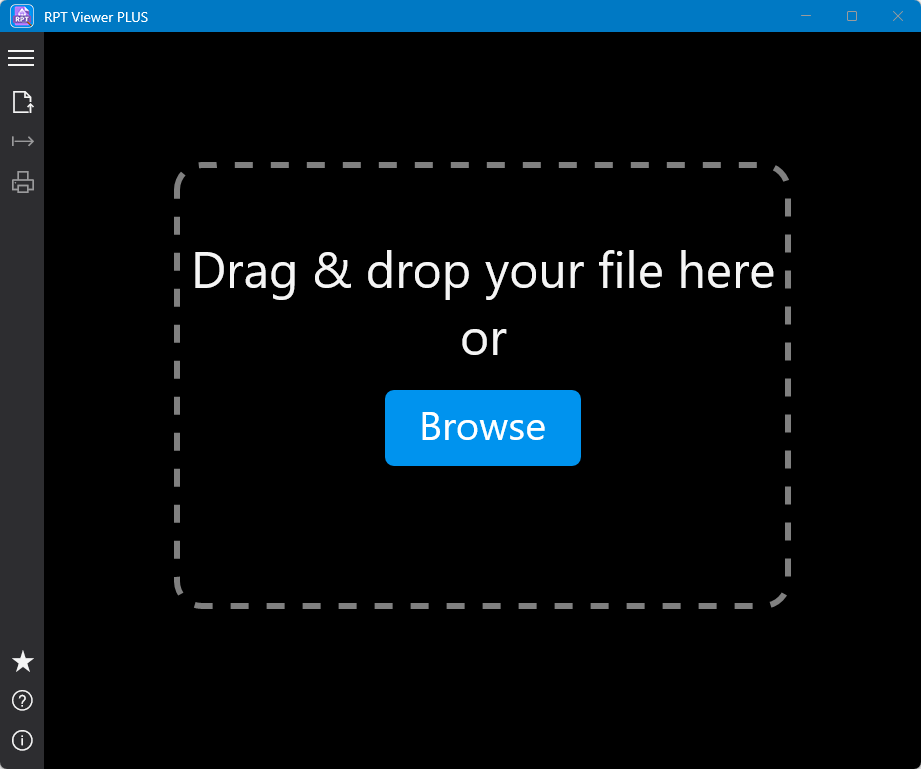 Can RPT Viewer PLUS open Crystal Reports Files?
Yes, RPT Viewer PLUS can open Crystal Reports Files with one exception. The exception is that RPT Viewer PLUS cannot open a Crystal Reports file that requires to retrieve data from the database. For this case, the RPT file only includes the design of the report but no data, thus this app cannot display the content of the report.
Note: RPT Viewer PLUS requires an internet connection to work.