This tutorial is for Real PDF Editor users so that they can know and make use of the app better.
In this quick guide, we cover the following topics: 5-day full trial vs limited trial vs full version, auto-save, PDF viewer, annotation, fill PDF forms, split PDF, merge PDF, re-order PDF pages, convert PDF to images, and Printing PDF.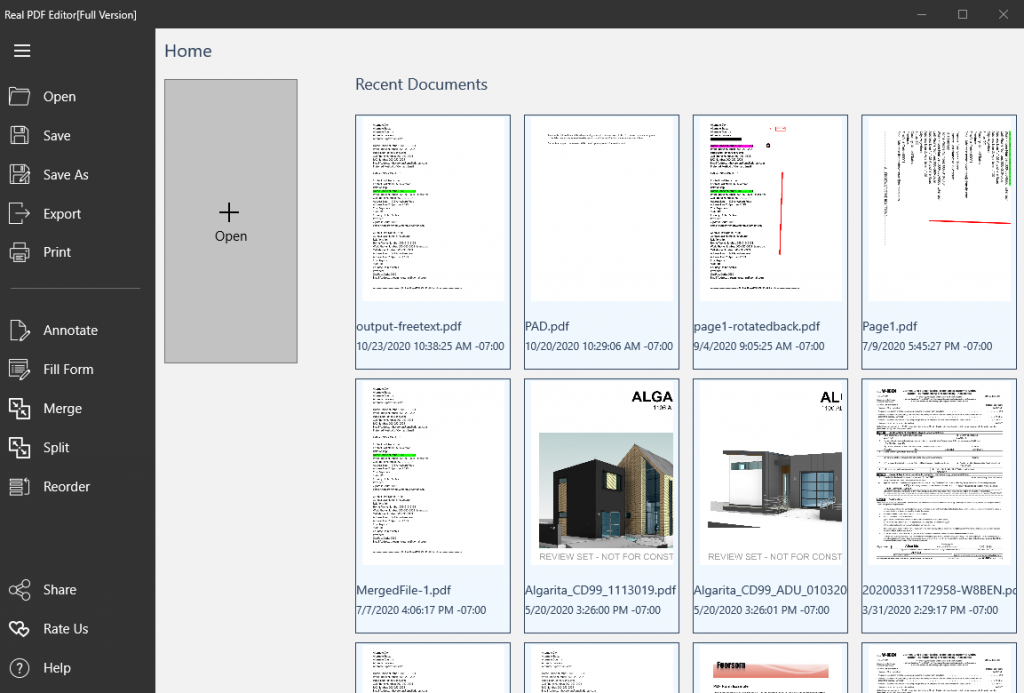 Full Trial VS  Limited Trial VS Full Version
The 5-day free full trial allows you to try all features for 5 days. After that, the app becomes the limited trial version, in which the viewer is free but all other features are locked. At any time you can purchase a license to get the full version and unlock all features.
Note: in limited trial version, although you seem to be able to edit a PDF file, for example annotate a PDF file or fill a PDF form, you cannot save your modifications at the end.
What the Full Version Unlocks?
Annotate PDF Files
Fill PDF forms
Split a PDF file
Merge multiple PDF files
Reorder pages in one PDF file