How to Re-order Pages?
In this app, the PDF Page Tool allows you to easily re-order pages in a PDF file.
The PDF Page Tool can be accessed by clicking the menu "PDF Page Tool".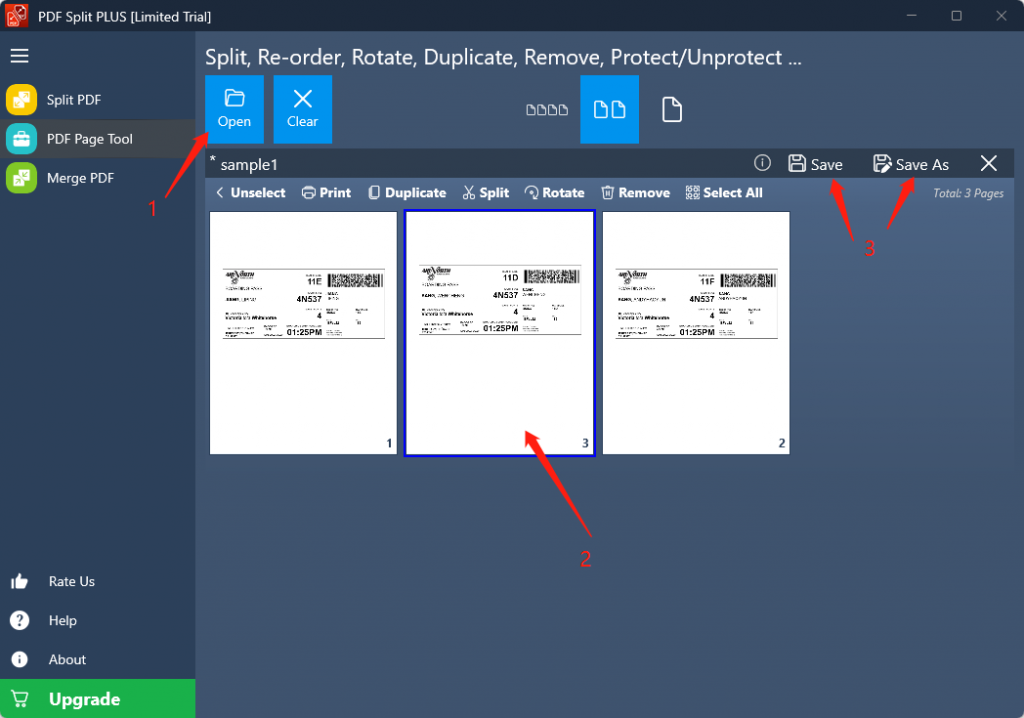 Step 1, click the button "Open" to choose and open the PDF file that you want to re-order the pages. The page thumbnails of that file will be displayed.
Step 2, select the page that you want to re-order, and simply DRAG AND DROP it to the new position. For example, I have drag and dropped the 3rd page to the 2nd page position in the screenshot above.
Step 3, click the button "Save" or "Save As" to save the modified PDF file with new page orders.
Done!