How to Split PDF?
In this app, the PDF Page Tool allows you to easily split a PDF file.
The PDF Page Tool can be accessed by clicking the menu "Split PDF" or "PDF Page Tool".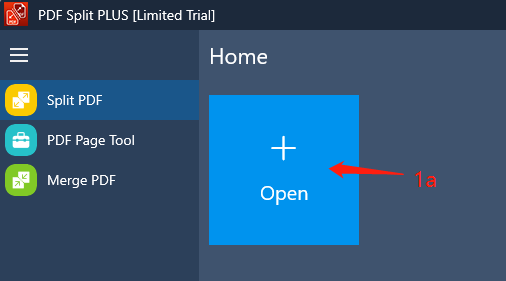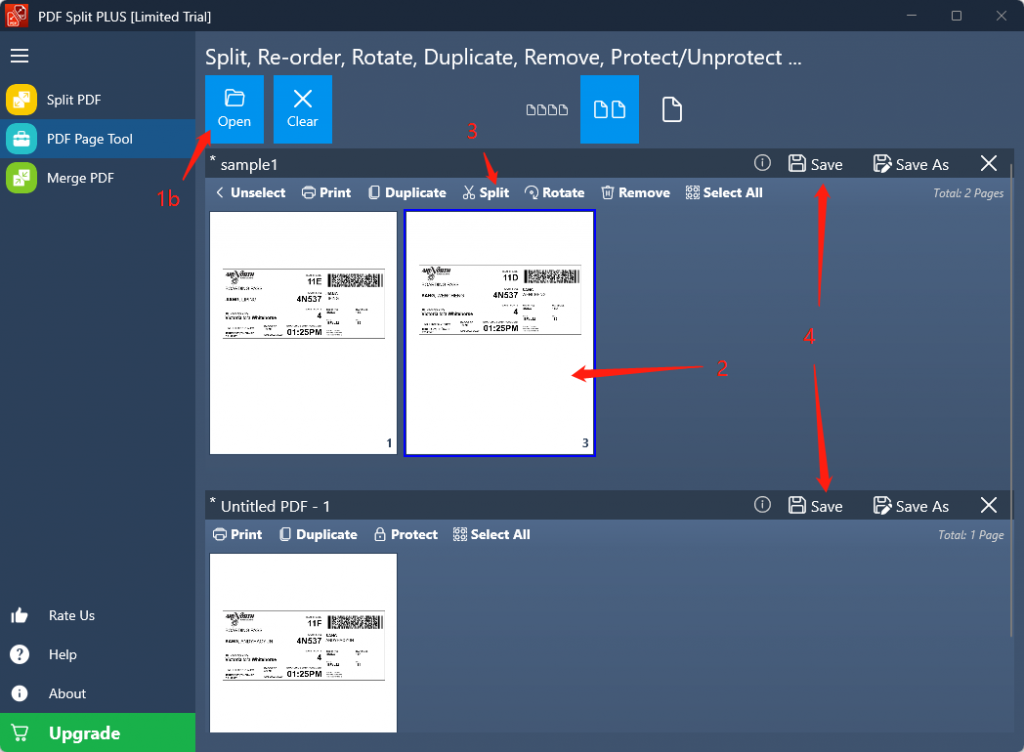 Step 1, click the button "Open" (1a and 1b) to choose and open the PDF file that you want to split. The page thumbnails of that file will be displayed.
Step 2, select the pages that you want to split out from the PDF file by clicking them. You can also click the button "Select All" to select all pages.
Step 3, with the pages selected, click the button "Split". Now you will notice, the selected pages are put into a new file, and they are removed from the original file.
Step 4, click the button "Save" or "Save As" to save the new PDF file and the modified original PDF file.
Done!