This online tutorial is for Merge PDF PLUS users so that they can make use of the app better.
In this quick-start guide, we cover the following topics: differences between the limited trial and the full version, how to merge PDF, how to split PDF, how to re-order pages, how to rotate pages, how to remove pages, how to duplicate pages, how to protect/unprotect PDF, what other features does PDF Page Tool provide, what to do if you have removed all pages in a PDF file.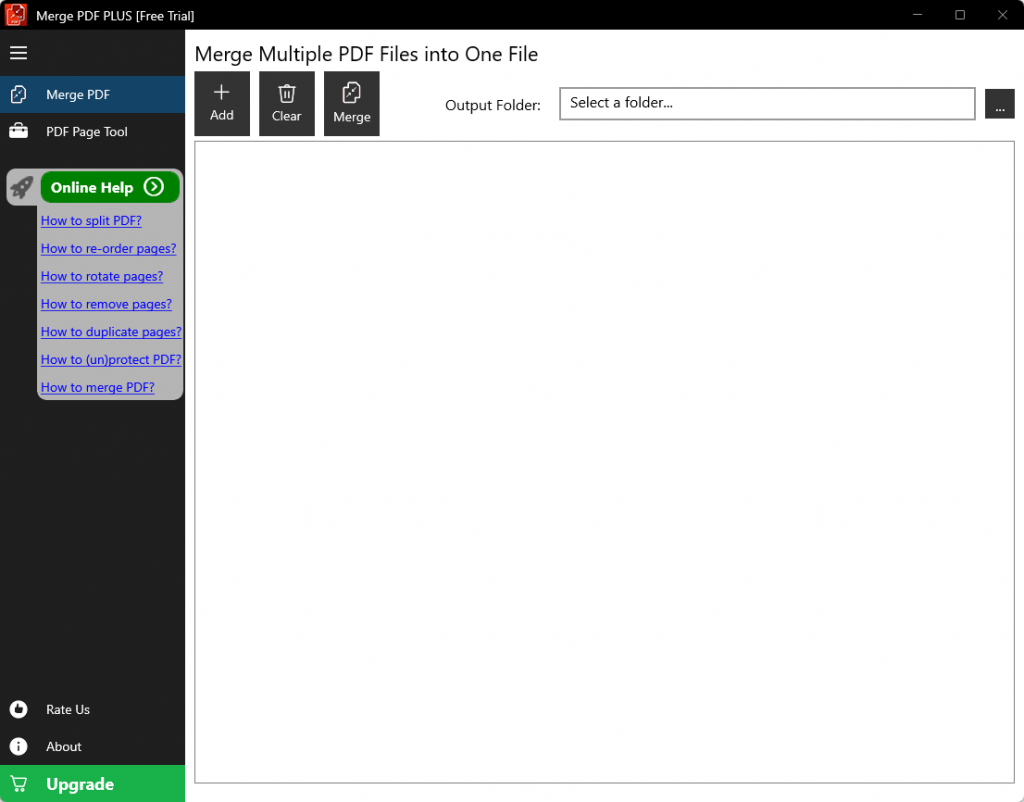 Differences between the limited trial version and the full version
You can use all the features in both the one-week free full trial version and the full version while in the limited trial version only the "Merge PDF" but no other features are available.