Archive Opener
File Viewer Max Archive Opener is a built-in component for decompressing common archive file formats.
To decompress an archive file, you can drag and drop the file to the app, or click the "Browse files" button to pick the file, or click the button "Archives" and then, select the file.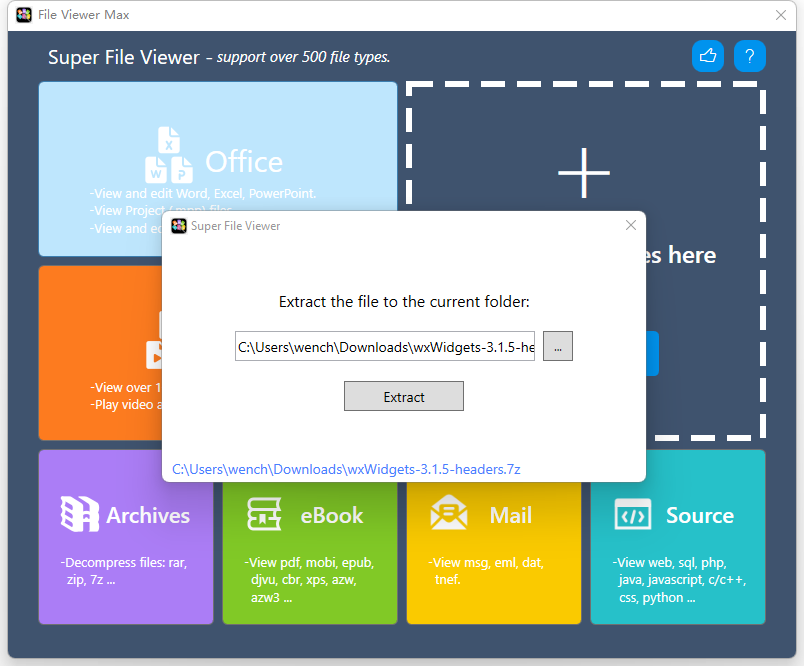 As shown in the screenshot above, just click the button "Extract" and the archive file will be unzipped.