2D CAD Editor
File Viewer Max CAD Editor is a 2D CAD Editor with a full feature set. It can not only open the 2D CAD file but also create new designs.
To open a CAD file, you can drag and drop the file to the app, or click the "Browse files" button to pick the file, or click the button "Office" at the left top corner and then, in the open window, select the file type filter "2D CAD (*.dxf; *.dwg)".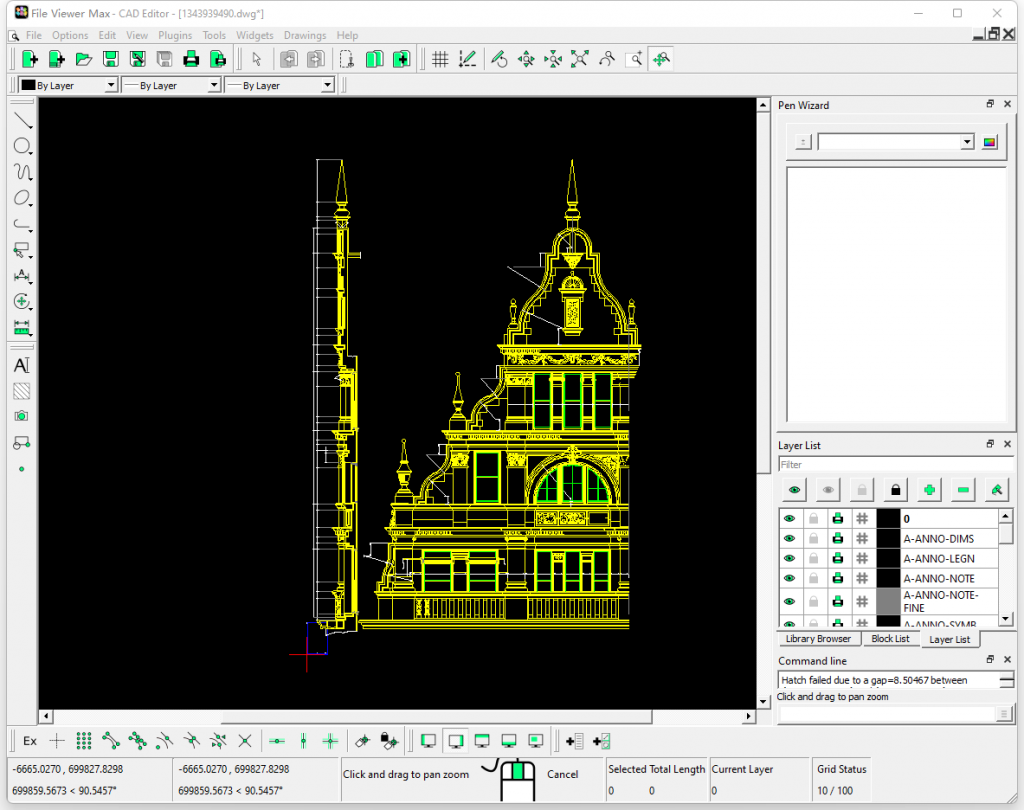 When the CAD Editor starts, it pop up a warning (as shown below). Make sure you click "OK" instead of "Cancel". Otherwise, it doesn't work.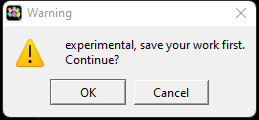 FAQ 1, I got a error message "unsupported DXF/DWF file version", what should I do?
As the message said, it means that the file you are trying open is not a 2D CAD file. It may be a 3D CAD design.
FAQ 2, I opened the file, but I couldn't see anything but a "+" sign.
Please click the menu "View" -> "Auto Zoom", then you will be able to see the design.