This online tutorial is for Convert HEIC to JPG PLUS users so that they can make use of the app better.
In this quick-start guide, we cover the following topics: differences between the limited trial and the full version, 3 Steps to convert .HEIC files to JPEG/PNG/BMP, how to add files, how to adjust settings including JPEG compression quality factor, how to start converting, how to open converted images, what to do if the conversion failed.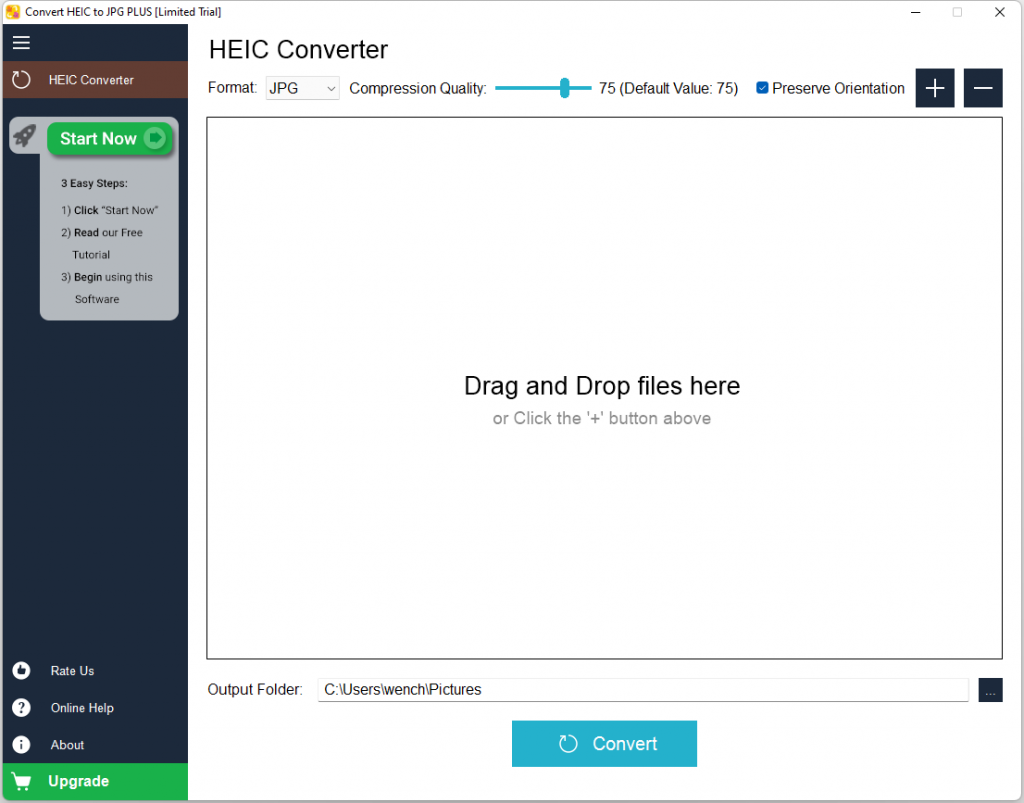 Differences between the limited trial version and the full version
You can use all the features in both the one-week free full trial version and the full version while in the limited trial version you can only convert your files to BMP but no other formats.