Better Audio Editor is a multi-track audio editor and recorder software. It enables you to play and edit audio files, record your voice and music, combine multiple sound tracks, apply sound effects, finally export your work as MP3 files, and more.
In this simple quick-start guide, we use five steps to show you how to use the app.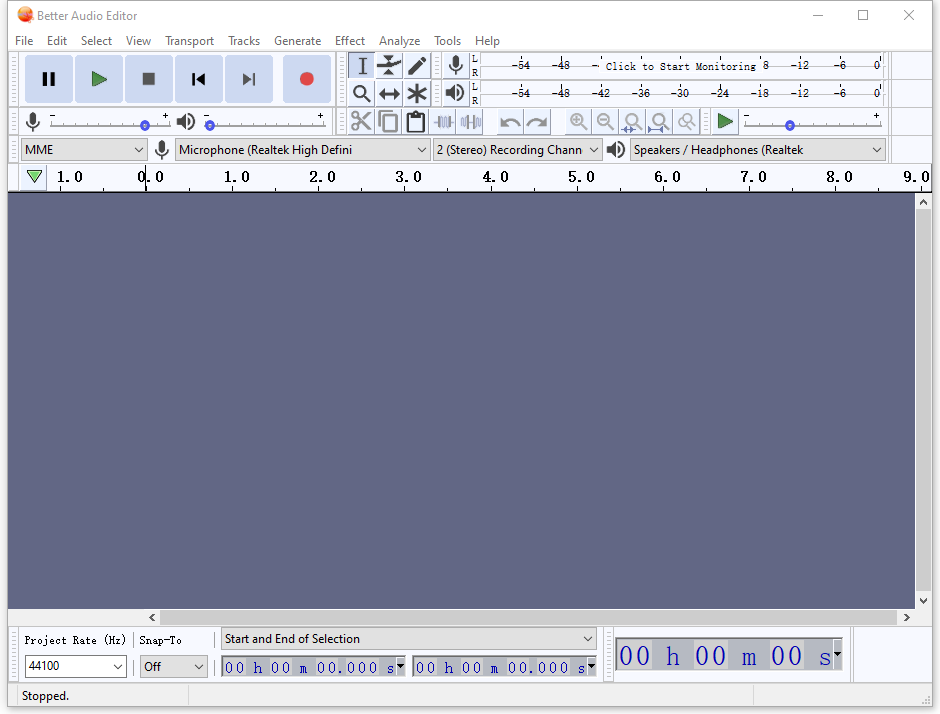 The five steps are:
Import and play an audio file
Record your voice, guitar, standard turntable or tape deck
Edit sounds, including applying effects
Save your edit project
Export to an MP3 or other audio file

Note: Better Audio Editor is a product by XiaoyaLab. At XiaoyaLab, we focus on these areas: pc optimization and cleaning, video processing and converting, audio processing and converting, video  editing, image process and converting, etc.