How to Add Titles and Text?
Adding text and titles is an important aspect of video editing.
In Video Editor Max, you can add a title by following these two steps. 
Step 1, create the title.
Click the menu "Title" -> "Title" to open the title editor.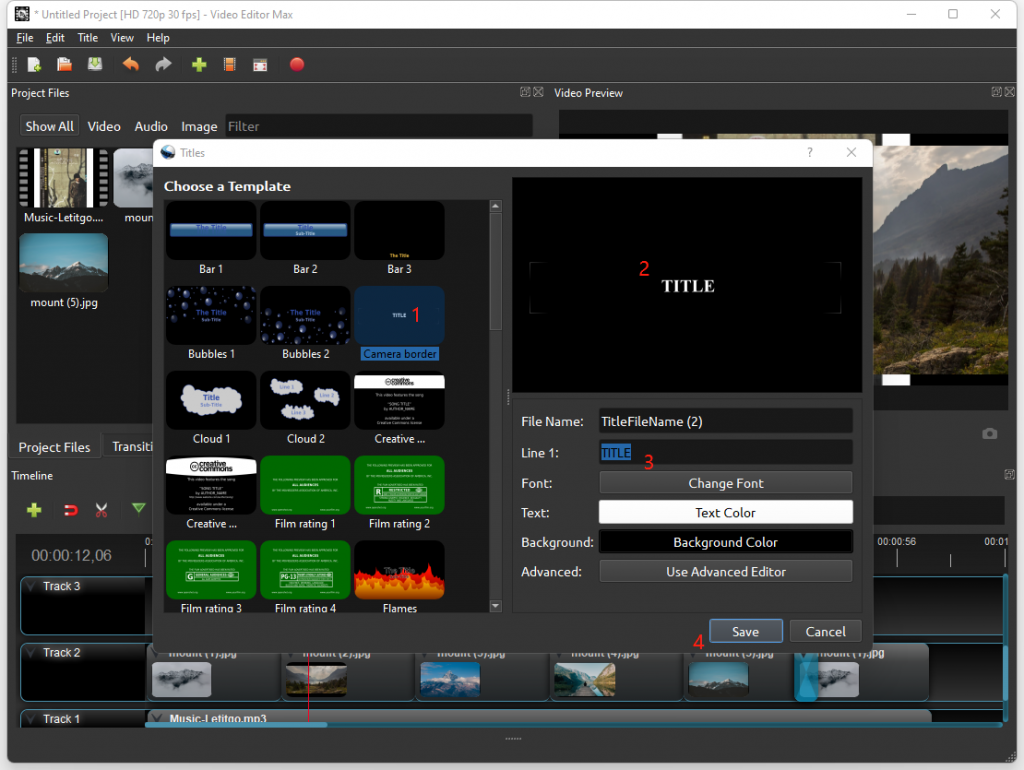 In the title editor,
a, choose title template (#1).
b, preview the title (#2). 
c, change the properties including line 1, font, color, etc. (#3).
d, click the button "Save".
After saving, you will find the new title file appears in your project files, just like other media files you imported (as show below).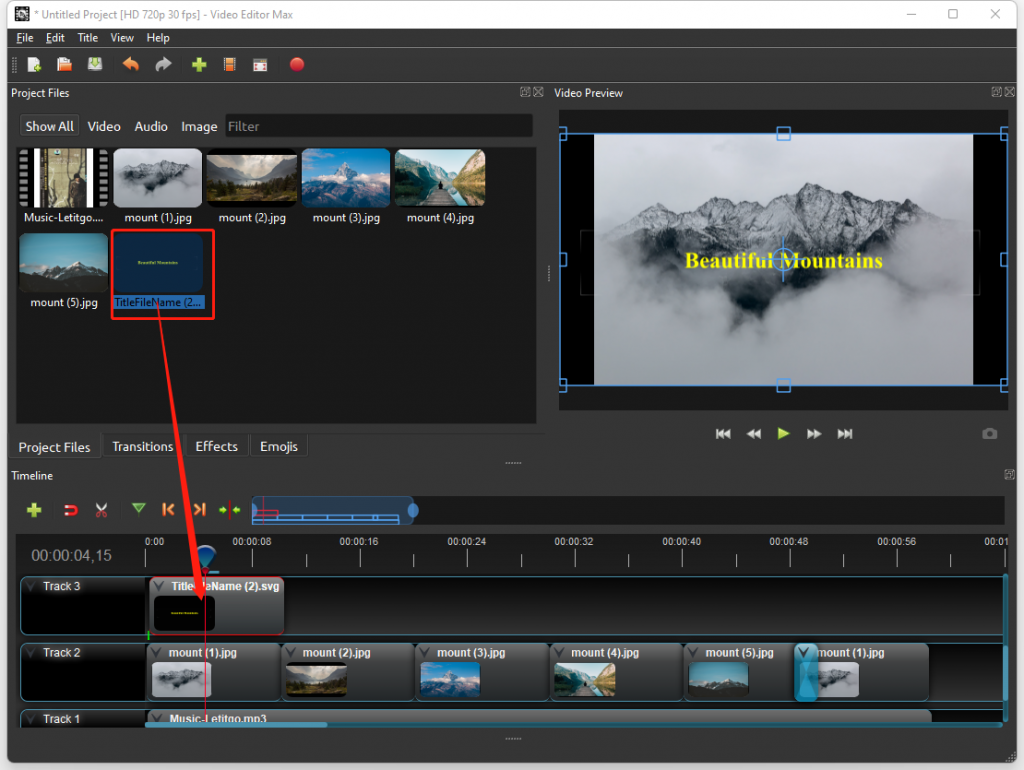 Step 2, drag the new title file on Track 3, adjust its position, preview your project and finish your video.
What to Do if I Want to Learn More Advanced Skills?
Video Editor Max is based on OpenShot project, and you are welcome to directly read OpenShot documents and learn more advanced skills
E-mail Support
If you have any further questions or feed-backs about the app or the tutorial above, please feel free to reach us by email. We are here to listen and help.