Step 4, Preview Your Project
Now you can preview what our video looks & sounds like, click the Play button under the preview window. You can also pause, rewind, and fast-forward your video project by clicking the corresponding buttons.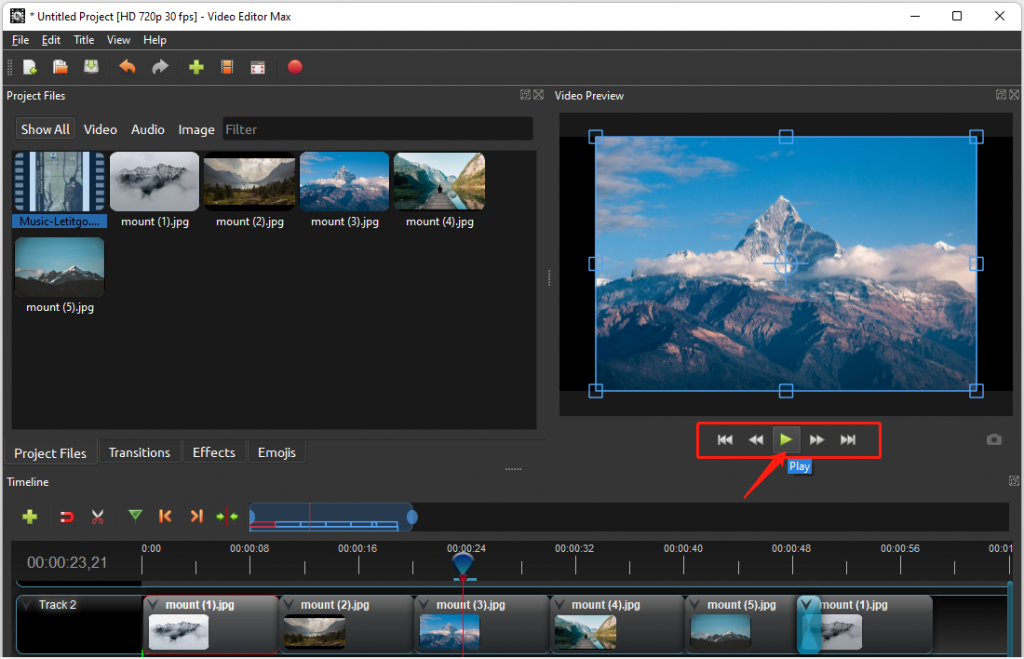 Step 5, Export Your Video
Once you are happy with your project, the final step is to export your video. This will convert your work into a single video file, which will work on most media players (such as VLC) or websites (such as YouTube, Facebook, TikTok, etc…).
There are two ways to export your video.
Method 1, click the menu "File" -> "Export Project"
Method 2, click the button "Export Video" in the toolbar

In the window, choose from one of the many preset export options, and click the Export Video button.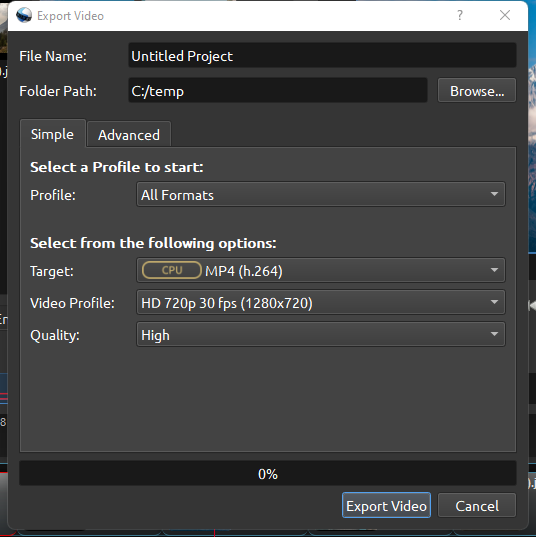 Now you should have your final video in the output folder you selected.