Step 2 – continued
As you can see, the audio is too long for the video. We need to trim it. 1st, click to select the track A1; 2nd, click to move the Playhead to the position where you want to cut; 3rd, click the button "Split at Playhead". Now we can use the mouse to select the right part of the track A1, and press the key "Del" on your keyboard to delete it.

Finally, we can preview the video now. Click the button "Player" at the top right corner to preview the video. If you want to adjust the video again, just click the button "Editing".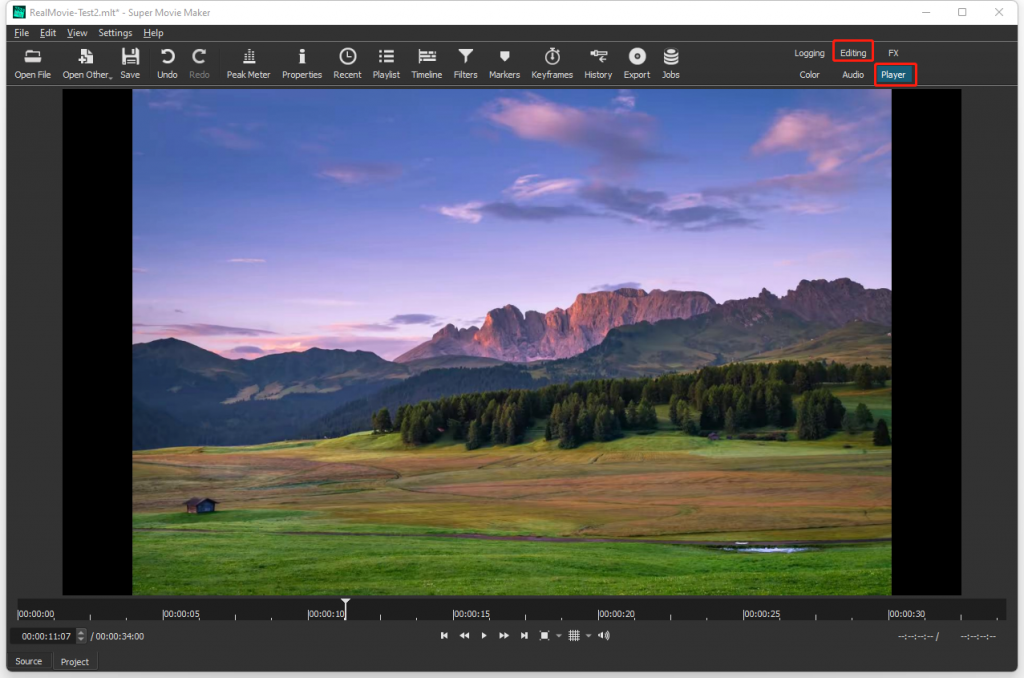 Step 3, Export the video
When you finish the video, in order to share it with other people or upload it to YouTube, you need to export it to mp4 or mov format.
First, click the menu "File" ->"Export" -> "Video" to open the tab "Export", then click the button "Export File".