How to Analyze and Optimize your wireless network?
RealWiFi provides two tools for you to analyze and optimize your WIFI: Speed Test tool and WiFi Analyzer. Generally, please follow the following steps to do the analysis and optimization.
Run Speed Test tool to get the initial internet download/upload speeds
Run WiFi Analyzer to scan all wireless network access points in your environment. If there are interference, the analyzer will recommend you to change your channel to a less busy one.
Make the configuration changes on your router.
Re-run Speed Test tool to test the download/upload speeds to see if there are any improvements.
You may need to repeat step 2 – 4 several times to find the best channel for your router.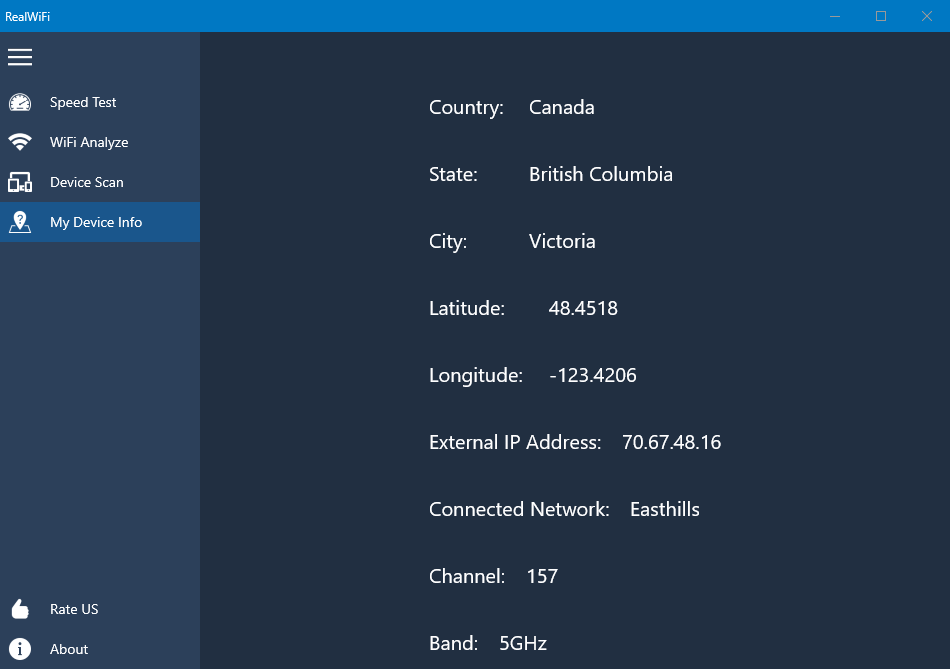 How to Safeguard your wireless network?
RealWiFi has the Device Scan tool to help you find unauthorized device so that you can make sure no one is stealing your WiFi. Here are the general steps:
Run Device Scan tool to get the list of connected devices.
Look into each item in the connected device list. If you find some ones that you don't recognize, it may mean somebody or device outside of you house is using your WiFi.
If you do find some potential unauthorized devices in your network, you can change your WiFi network password to confirm. They shouldn't be able to connect to your network any more after you change the password.