How to Scan, View the Connected Devices & Safeguard your Network?
In RealWIFI, the Device Scan tool is very easy to use. In order to safeguard your wireless network, first make sure your router is strong password protected. Then, follow these steps.
Click "Device Scan" on the left menu panel to access this tool.
Click the button "Scan".
Wait for the scan to complete, it may take up to ten minutes if you have a lot of devices in your network.
The tool will show you all the connected devices. Go through all of them, and try to figure out what each one of them is. The device could be a PC, a mobile or a smart appliance and etc. If you find some device that does not seem to belong to your home, and you want to exclude it from your network, you can do so by going to your router and changing you network password. If you can still find the device after changing your password, do not panic – think again about it. It could be some hidden device you have missed. The possibility of being hacked is low, with which you need to ask for help from professionals.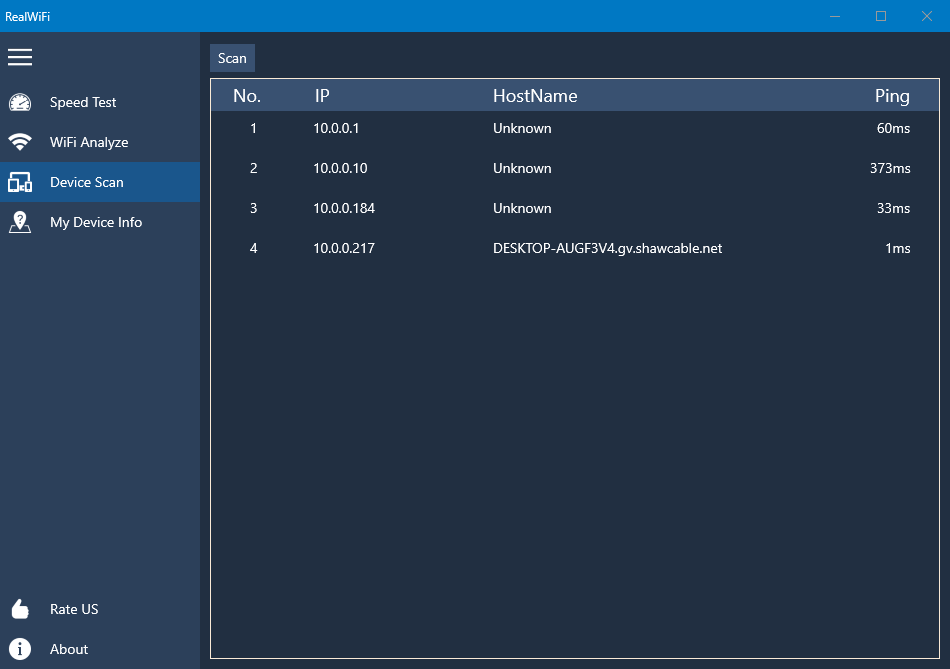 E-mail Support
If you have any further questions or feed-backs about the app, please feel free to reach us by email. We are here to listen and help.