How to Use Bookmarks?
Real PDF saves the position on the page in bookmark and allows to define more than one bookmark per page.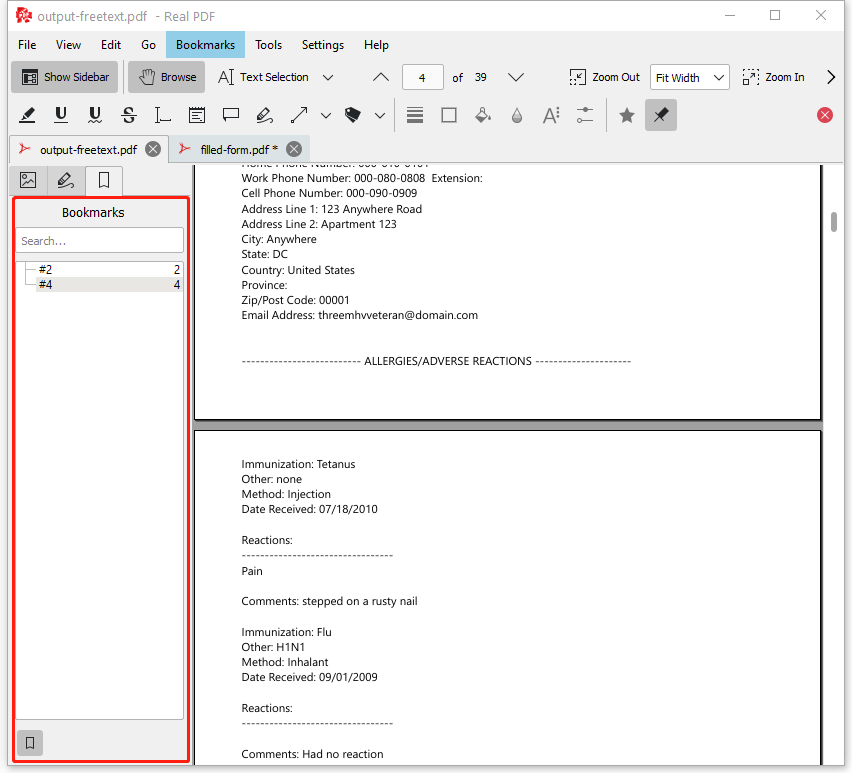 To manage bookmarks, you need to use Bookmarks view from the Navigation Panel, Bookmarks menu or context menu of the document view.
To open the Bookmarks view, first use Settings -> Show Navigation Panel to open the Navigation Panel if it's not shown. Then click the Bookmarks item on the Navigation Panel.