Convert Other Document to PDF
Real PDF Editor PLUS provides a new tool to help you convert other documents to PDF. You can access it by clicking the button "Convert to PDF" or "Create PDF" in the main UI.
The supported source formats include Word (doc and docx), images (jpg, png, bmp, gif and more), Excel (xls and xlsx), Powerpoint (pptx), URL and Html files.
We also recommend you to read the online tutorial for this tool only.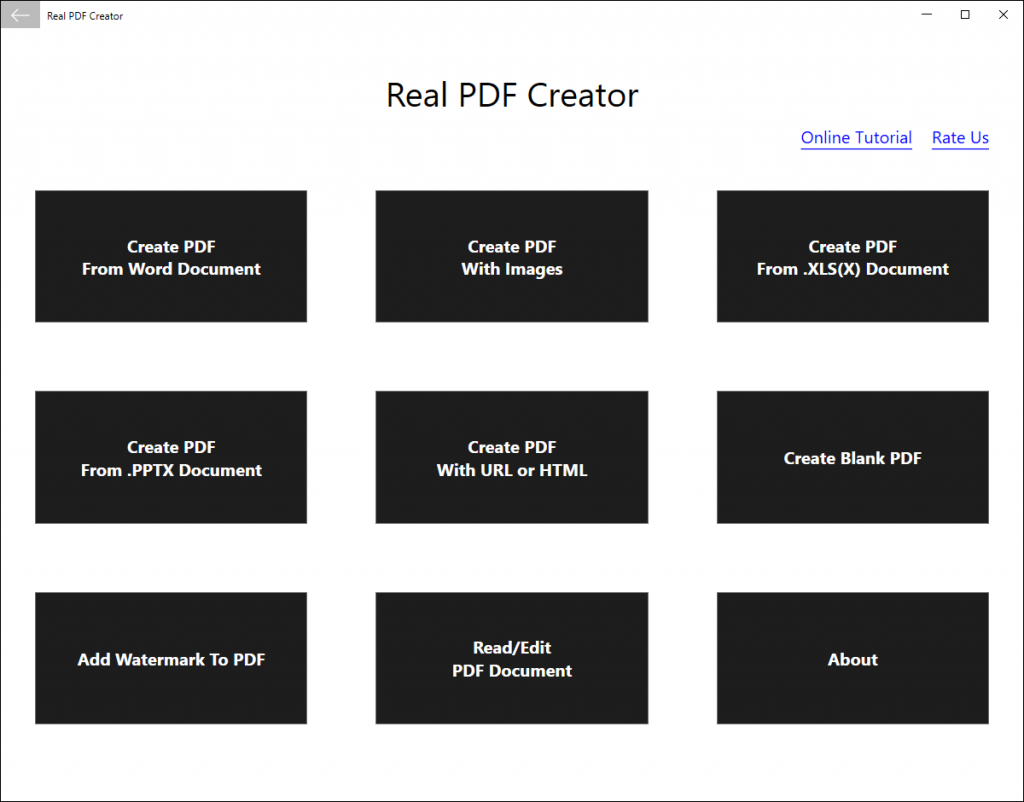 Create a Blank PDF
Real PDF Editor PLUS also provides you a feature of creating blank PDFs in the new converter tool mentioned above.  In the Real PDF Creator, click the button "Create Blank PDF" and follow the instructions to do it.
E-mail Support
If you have any further questions or feedbacks about the app, please feel free to reach us by email. We are here to listen and help.