Real PDF Editor PLUS is the new name of the product (previously Real PDF Suite). 
This guide is for the existing Real PDF Editor users who have upgraded Real PDF Editor to Real PDF Editor PLUS. If you are a new user and have never used Real PDF Editor,  we recommend you directly  read Online Tutorial for new users.
In this online guide, we cover the following topics: new features, switch between UI 3 and old UI, PDF viewer, annotation, fill PDF forms and convert other formats to PDF.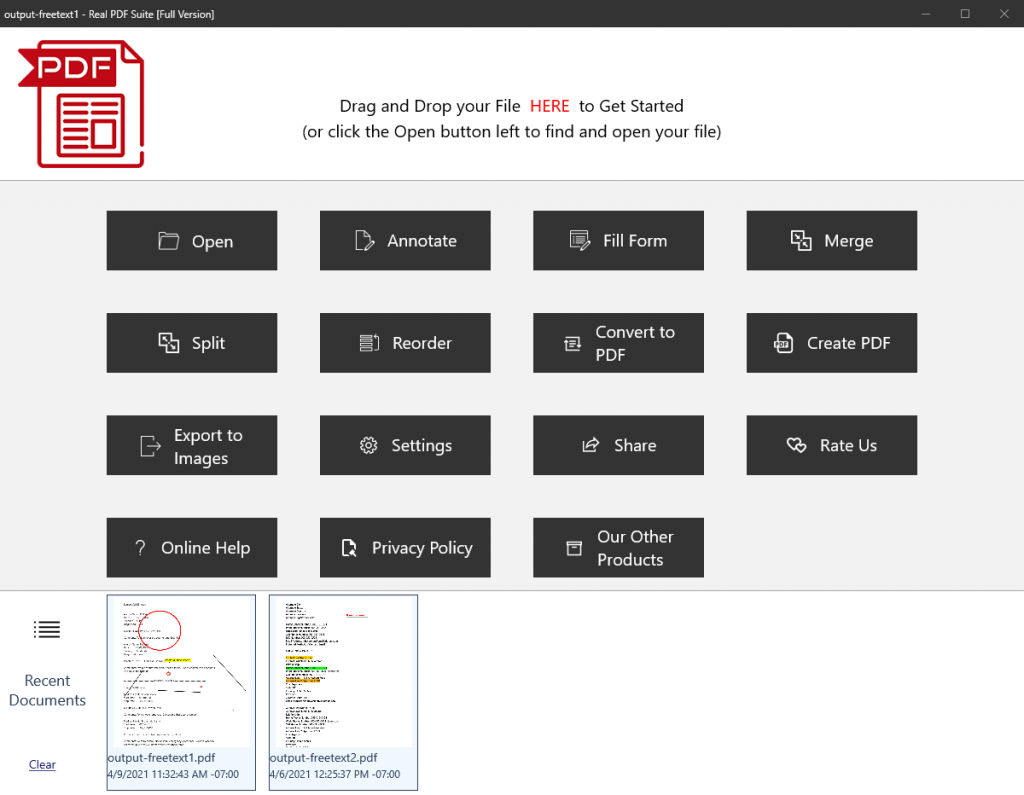 What's New in Real PDF Editor PLUS?
New UI 3.0
New PDF Viewer with much more stable annotation tools
Convert Other Formats to PDF
Create Blank PDFs
Can open many more formats now
Note: PDF annotation and filling forms become free features in the new Real PDF Editor PLUS UI 3.0 now.
Note: split, merge, reorder and export to images are almost the same as before so we will not mention them in this guide.