Step 3 – Start Converting
When you have inserted all your source files, you can start the batch conversion by clicking the button "Convert". The files in the list will be processed one by one from top to bottom.
Note:  the status of "Ready" in the file list means that file is ready for conversion and you still need to click the button "Convert" to start the converting process. The status will become "Complete" once that file is successfully processed.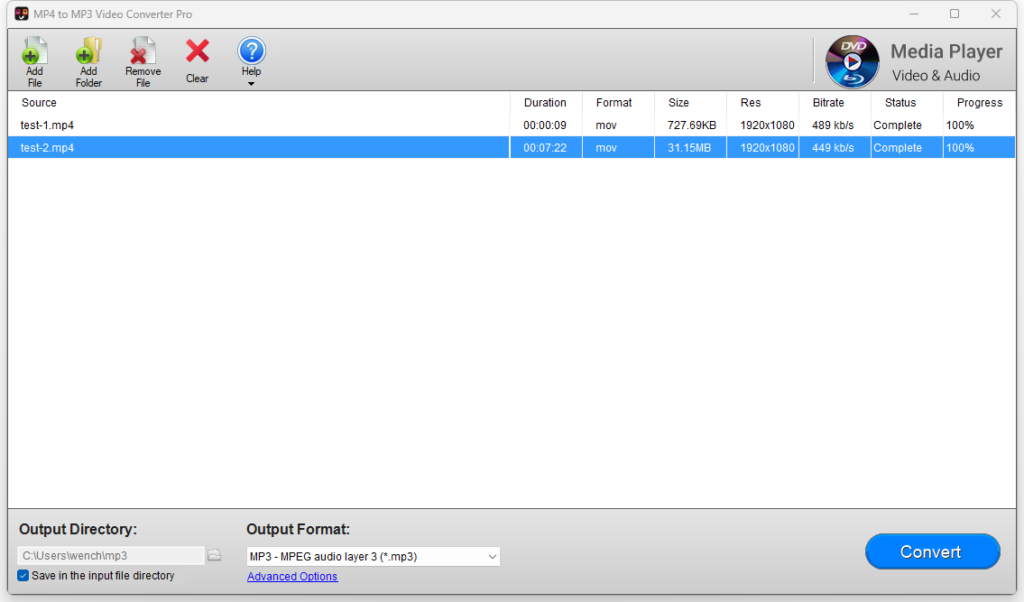 Where Can I Find the Output File?
Once the conversion process is done, you can go to the output folder to find the converted files. The converted file's name is the original file name followed by "_Converted". If there is a file with the same name in the same folder, the app will append a "(X)" to the name, in which X is a number. For example, blabla_Converted.mp3, blalba_Converted(1).mp4 etc.
If you want to convert some other files, you need to either remove the converted files one by one from the list by using the button "Remove File", or more efficiently, you can just close the app and re-start it with a empty file list. Then you can follow the steps above and convert again.