Step 2 – Check and Config Output Folder, Output Format and Advanced Options if Necessary
First, check and make sure you are OK with the output directory setting. By default, with the "Save in the same input file directory" option checked, the output file will be saved in the same folder as the input file. If the input files are from different folders, the output files will be in different folders. On the other hand, you can always uncheck that option, and select a "real" Output Directory by clicking the folder icon to the input box above. This way, all the output files will be located at that folder.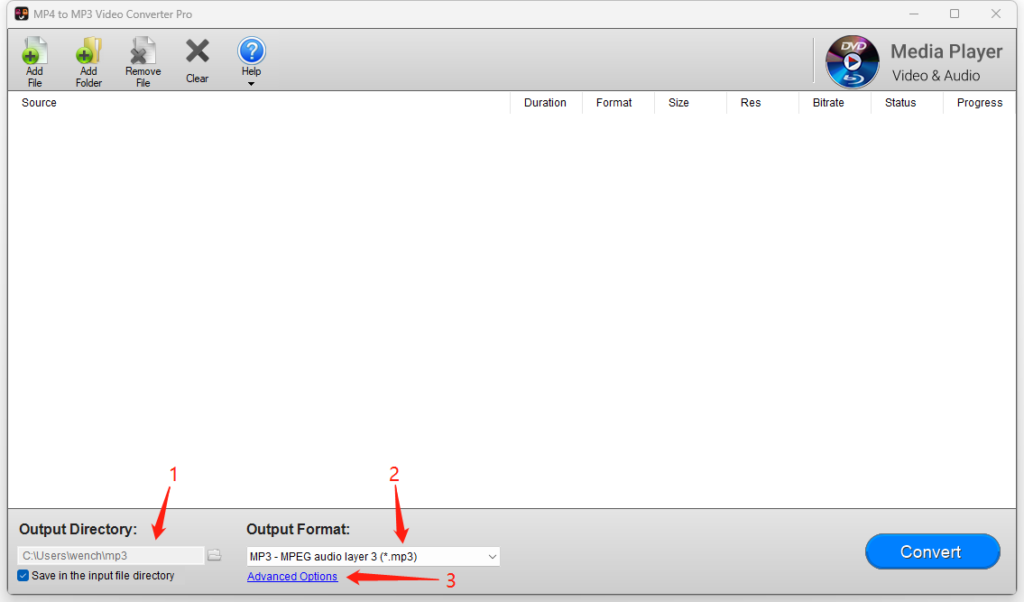 Second, check and make sure you select the correct output format. The default output format is MP3, but you can always change it by selecting a new one from the drop-down list.
Third, optionally, you can config advanced options for the output format. Click the link "Advanced Options" and the options window will appear. For video formats, you can change Size, Fps, and Bitrate. For audio formats, you can change Frequency and Bitrate.