DVD and Blu-ray PLUS enables you to play DVD and Blu-ray discs, video and audio files on Windows PC. It also supports the playlist feature. Easy to use.

In this tutorial, we cover the following topics: How to play a DVD or Blu-ray disc? How to play a media file? How to play all media files in one folder? How to manipulate the play list? How to use Media Player Action Bar? How to use the DVD Navigation Menu? How to adjust settings and toggle Fullscreen mode?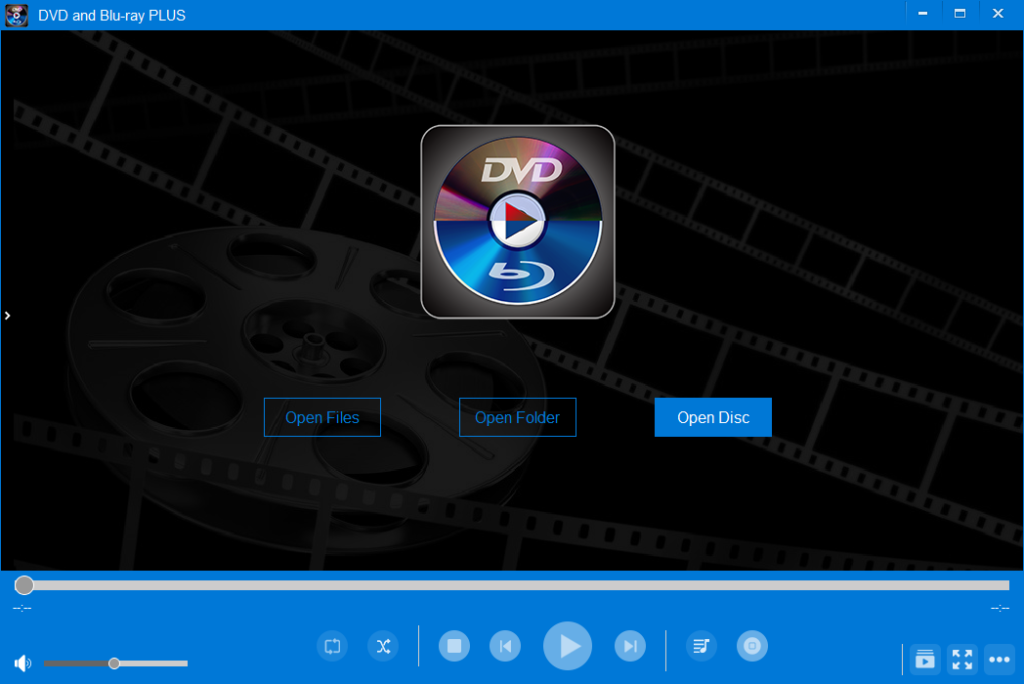 Main Features
Play DVD
Play Blu-ray
Play songs using a playlist
Play video files
Supported File Formats
Video formats: MPEG-1/2, DivX® (1/2/3/4/5/6), MPEG-4 ASP, XviD, 3ivX D4, H.261, H.263 / H.263i, H.264 / MPEG-4 AVC, Cinepak, Theora, Dirac / VC-2, MJPEG (A/B), WMV 1/2, WMV 3 / WMV-9 / VC-1, Sorenson 1/3, DV, On2 VP3/VP5/VP6, Indeo Video v3 (IV32), Real Video (1/2/3/4).
Audio formats: MPEG Layer 1/2, MP3 – MPEG Layer 3, AAC – MPEG-4 part3, Vorbis, AC3 – A/52, E-AC-3, MLP / TrueHD>3, DTS, WMA 1/2, WMA 3, FLAC, ALAC, Speex, Musepack / MPC, ATRAC 3, Wavpack, Mod, TrueAudio, APE, Real Audio, Alaw/µlaw, AMR (3GPP), MIDI, LPCM, ADPCM, QCELP, DV Audio, QDM2/QDMC, and MACE.