Step 2: Set up your audio devices
By default, Better Screen Recorder is set to capture your system default desktop audio device and microphone. You can verify this by looking at the volume meters in the audio mixer section of the main Better Screen Recorder window, and see if they are active. If they aren't moving, or you suspect the wrong device is being captured, click on Settings -> Audio and select the devices manually.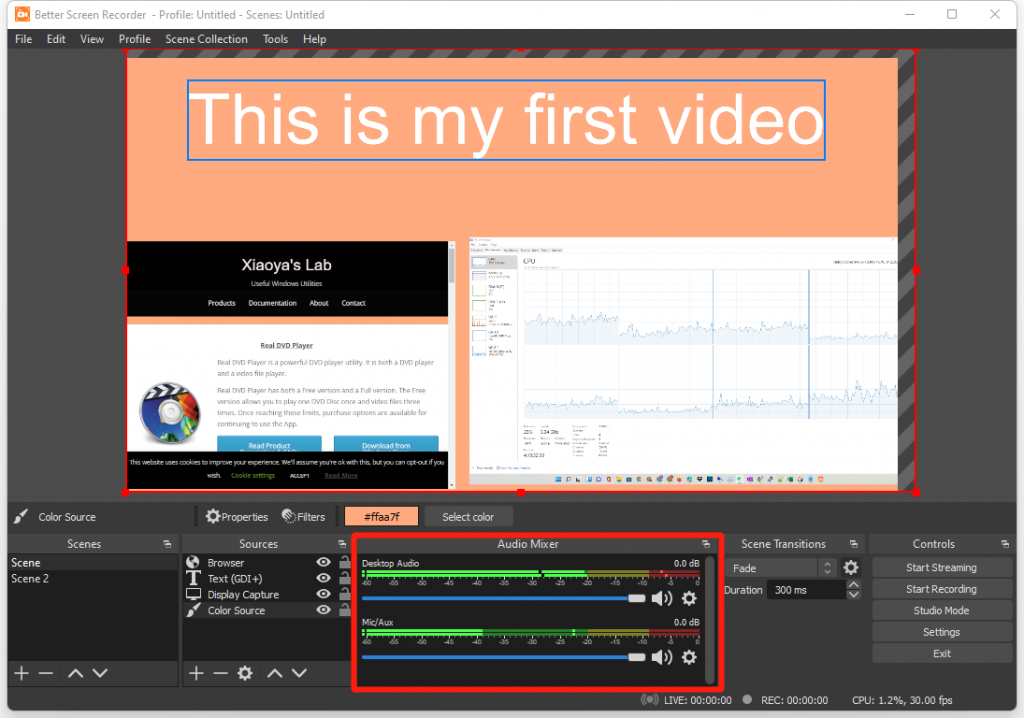 If you need to add more audio input to your recording or streaming, you can do so by adding new  audio sources. In the Sources section, click the "+" button, then select "Audio Input Capture" or "Audio Output Capture", and follow the wizard to select  you audio device , and click "OK". The new audio input will appear in the "Audio Mixer" section now.