This online tutorial is for both Real Zip and Real Zip Pro. In this quick guide, we cover the following topics: differences between the limited trial and the full version (Real Zip only) , basic tools and features, password-protected archives, create new archives, open archives, add files to an archive, and extract archives.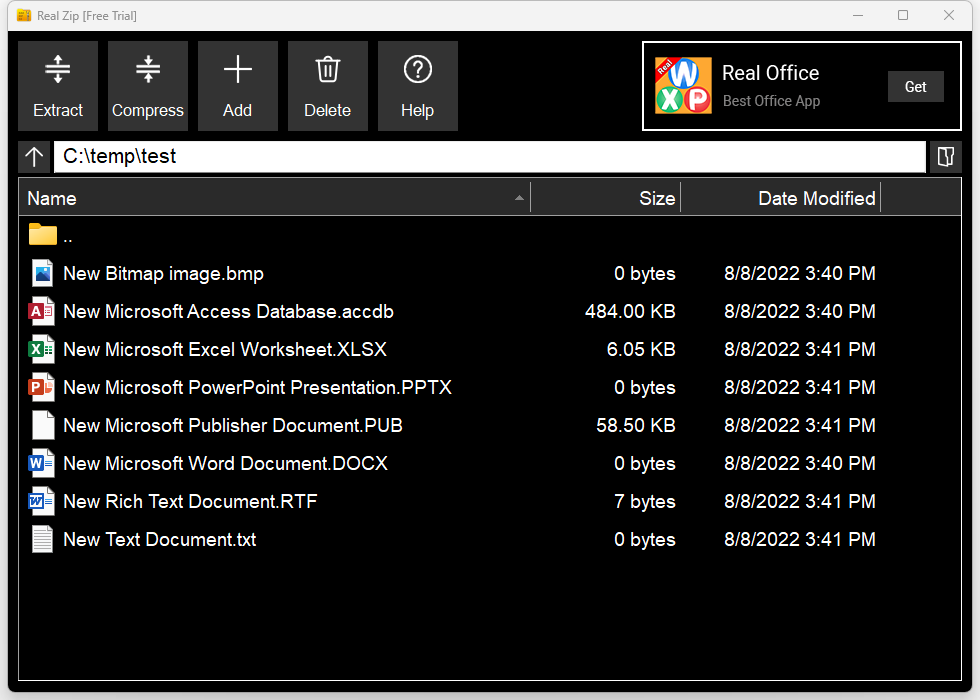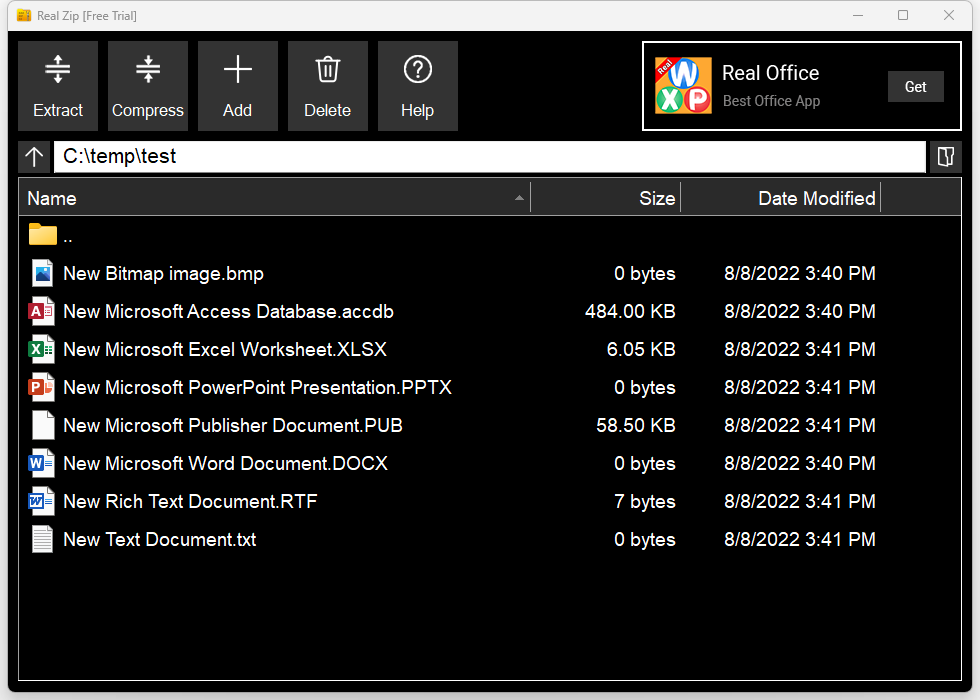 Differences Between the Limited Trial and the Full Version (For Real Zip Only)
The main function that exists in the Full version but not in the Limited Trial is creating new Zip files.
Basic Tools and Features
Create new archives
Open archives
Update archives
Extract archives