How to perform an internet speed test?
In Real Speed Test, performing an internet speed is simple and straight-forward.
Click the button "Go"
Wait for the download speed test and upload speed test to complete
Read the test result.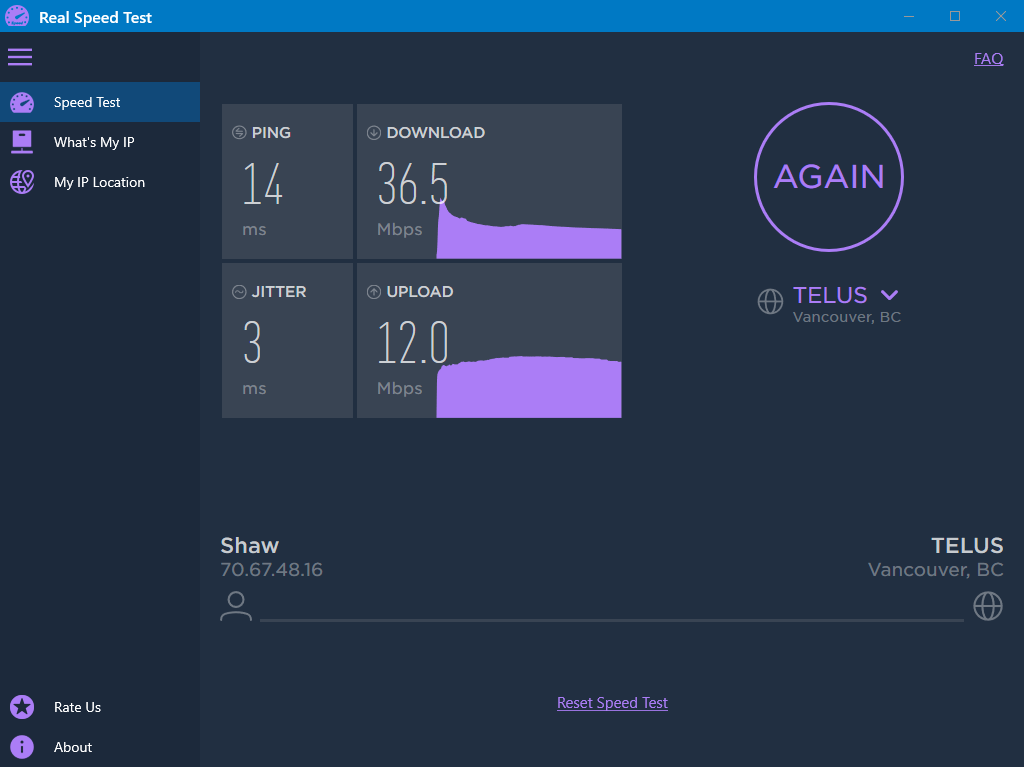 If the upload speed test failed to start, please read the method below.
What to do if upload speed test doesn't work?
If you find the upload speed test won't start, we recommend you to try the web version of the app by clicking here. Be sure to use an advanced web browser like Chrome, Firefox or Edge to open the web version of the app.
The most common cause of this problem is that somehow your computer cannot connect to the server.