How to Use Real Free eBooks?
It's straightforward to use Real Free eBooks to get free eBooks.
Step 1, browse the daily updated free eBooks collection in the app.
Step 2, view the detailed information of the book.
Step 3, acquire the free book.
Step 1, Browse the daily updated free eBooks collection
Just open the app, and the daily updated eBooks list will be in front of your eyes. You don't need to do anything else. There are 20 books on each page, and you can turn pages by clicking the "Previous" and "Next" buttons that are located at the top.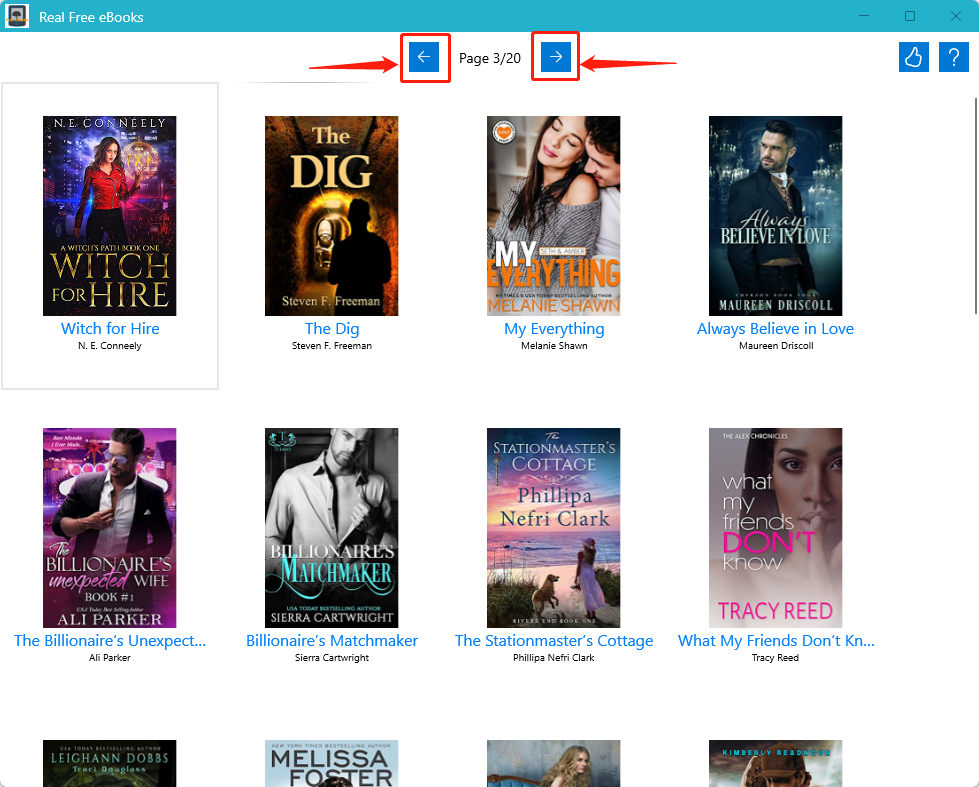 New: you can also use the book category to quickly find the books you are interested in now. Just select the category from the drop-down list at the top right corner and only that category of books will be displayed.