This online tutorial is for JPG to PDF Made Easy users so that they can make use of the app better.
In this online tutorial, we cover the following topics: what image formats are supported, 3 Steps to convert images to PDF, how to add images to the list to convert, how to rotate images in the list before converting, how to adjust PDF page settings, how to set PDF document metadata, how to start converting, where can I find the output file.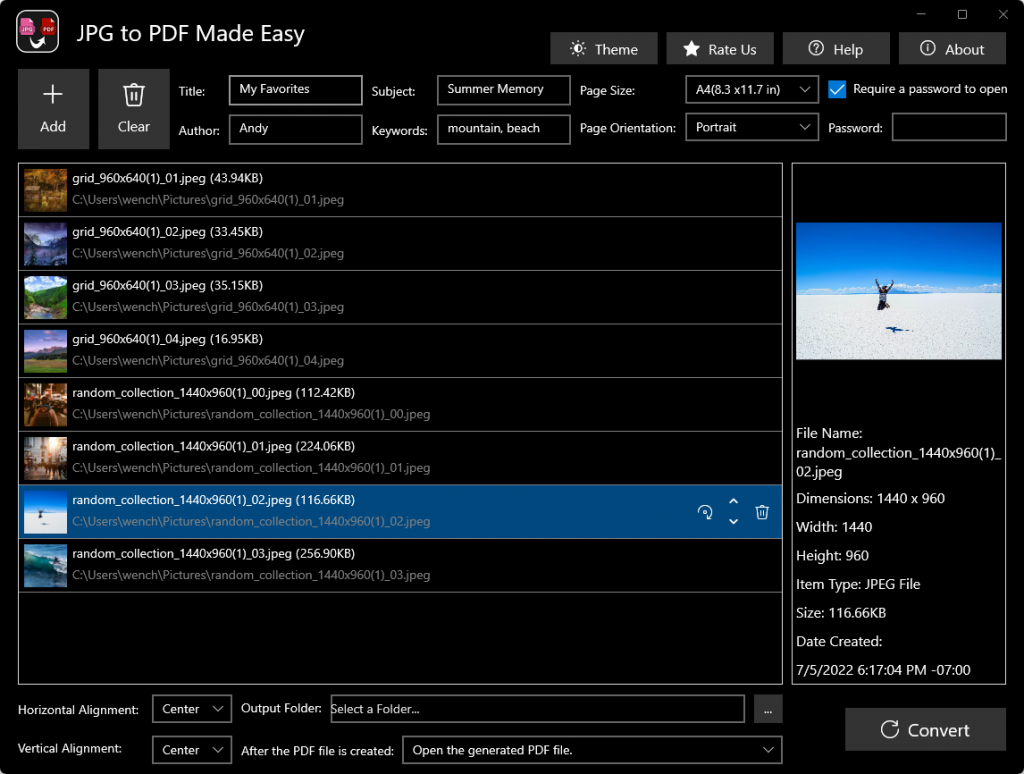 What Formats are Supported
JPG to PDF Made Easy supports the most popular image file formats: .jpg, .jpeg, .png and .bmp.