Extract Archives
In order to extract an archive file, you need to either open it or select it in the file manager, then click the "Extract" button on the top toolbar. By default, the destination folder is a new sub-folder in the current folder. You can always change it by clicking the button "…" in the prompt window, then click the button "Extract", fill in the password if asked, and all the items in the archive file will be extracted there.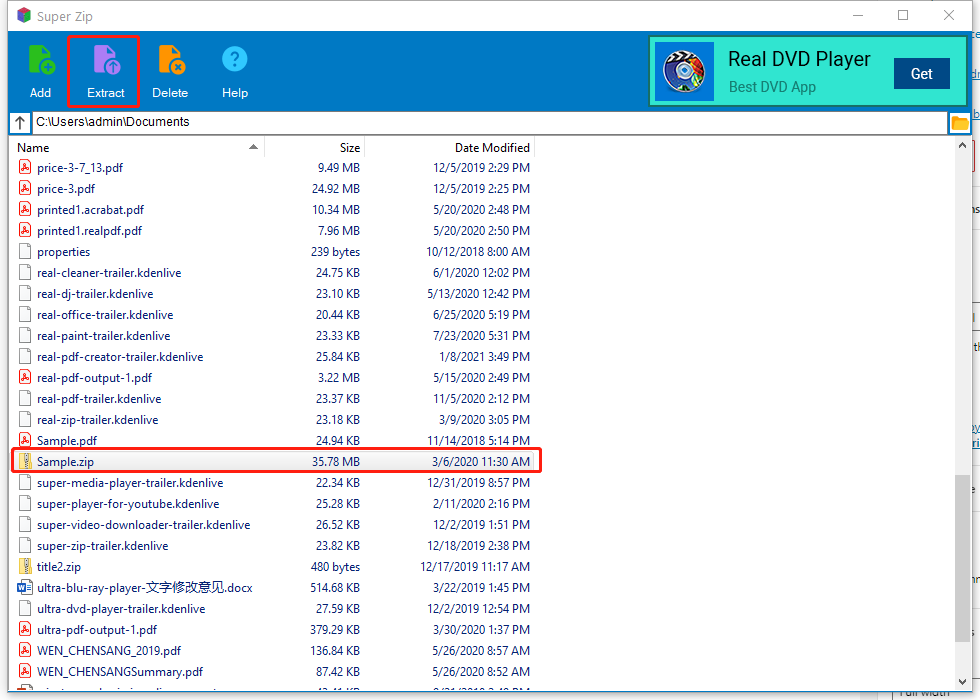 E-mail Support
If you have any further questions or feed-backs about the app, please feel free to reach us by email. We are here to listen and help.
Congratulations! You have completed the tutorial learning
Partnering with Avira, we prepared a reward for you.
Reward details: the reward is our chosen top security and privacy software. It's totally FREE for you. Feel free to claim it by click the Claim button below.