Password Protection
To restrict who can open and read a document, or open and edit the document, use password protection.
Using the Save As command command above, select the Save with password option in the Save As dialog or Save dialog.
Click Save and the Set Password dialog opens.
In File Encryption Password, enter a password to open the document and then enter the same password as confirmation.
To restrict who can edit the document, click Options.
In File Sharing Password, select Open file read-only, enter a password to allow editing, and then enter the same password as confirmation.
Click OK and the dialog closes. If the passwords match, the document is saved password-protected. If the passwords do not match, you receive an error message.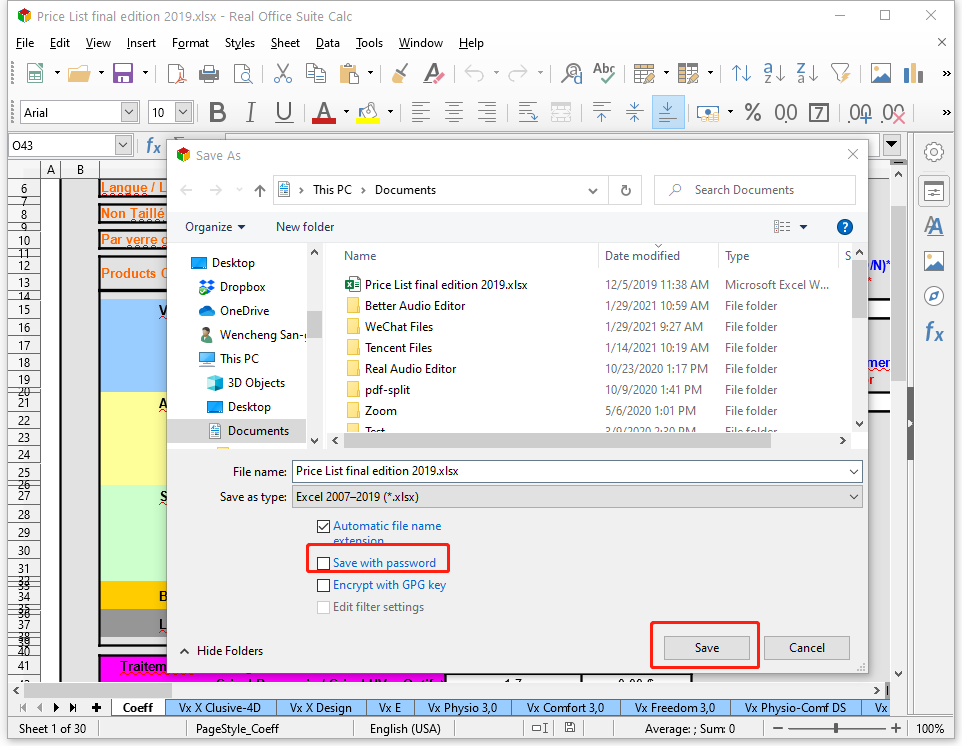 Closing Real Office
To close Real Office completely, go to File > Exit on the Menu bar in Windows and Linux operating systems. When you close the last document using the X on the title bar of the window, then Real Office will close completely.
You can also use a keyboard shortcut– Ctrl+Q
If any documents have not been saved since the last change, a message box is displayed. Choose whether to save or discard your changes.