Step 2 – Load a Song to One Deck and Play it
In Step 1, you can see all your songs under "Tracks" in the Library.  Now, select one of them, and right click it. In the context menu, select "Load to", then "Deck", and finally "Deck 1". Now this song is loaded into Deck 1. This song will not be played automatically. In order to play it, you have to click the play button in Deck 1 (the small triangle button located at the right bottom corner of Deck 1).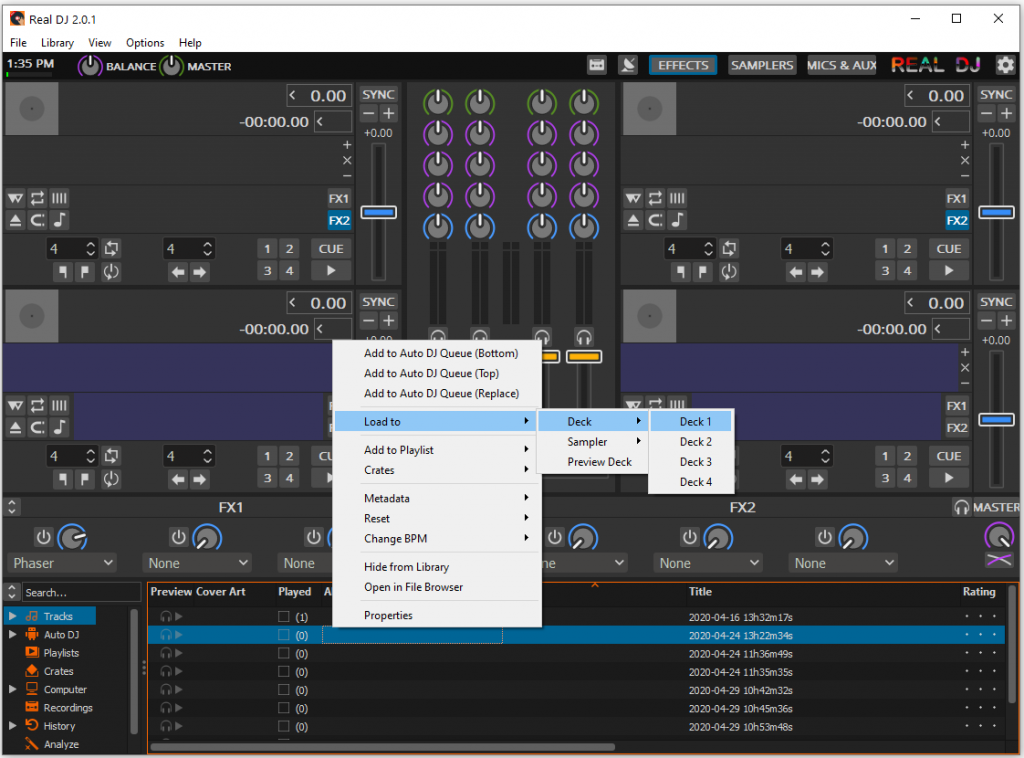 Using the same steps, you can load another song into Deck 2 and play it.
Deck 1 and Deck 2 can play different songs at the same time.
Note: Deck 1 is always located at the top left part of the window. Deck 2 is located at the right top part. If there are Deck 3 and Deck 4, Deck 3 is located under Deck 1 and Deck 4 under Deck 2.